Hello, my name is Megan. I was born and raised in a small town in the United States. I lived in Europe for 16 years and hope to return there to live permanently. I spent 15 years in the Netherlands, 9 months in Romania, and have spent considerable time in Norway which is where I hope to move to eventually. I'm currently studying to get my BA and then my MA in English and writing. I want to teach #English as a second language. I would also like to be able to do #editing and #translation work eventually. I love languages and learning about other cultures, helping other people with their English helps me understand what problems different people and languages face when learning the English language. It also allows me to learn about other cultures around the world. I have been tutoring people in English and #writing for over a decade now online and at school. I run a program called Conversational English online via Skype to help others with their English in other countries. I also work as a peer tutor for my college tutoring other students in communications, English, and writing.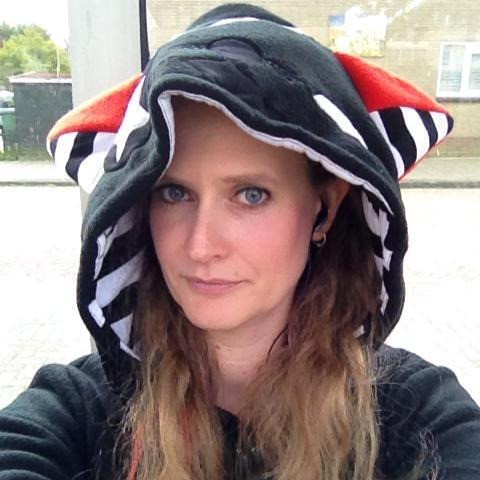 How to Sign Up
Check the list below for the current dates and times.

Post in the topic thread, send me a private message, or e-mail me to let me know which topics you wish to participate in.

Send me a private message or e-mail with you Skype ID so I can add you to the Skype group.
Information About Sessions
Each session lasts 2 hours and has a maximum of 8 participants (not including myself).

Each session is recorded and shared with the other participants.

Please sign into Skype at least 5 minutes before the start of the session. I will call everyone at this time so we can start the session on time.

Please make sure your microphone and speakers (or headset) are working properly before the session starts.

Please be on time. If for some reason you will be late send me a message beforehand to let me know; otherwise I will give your spot to someone else.

If you are unsure about the time difference you can check this website https://www.timeanddate.com/worldclock/ Look for a city in your timezone and compare it with the time in Moscow, Russia or Seattle, Washington as these are the times we list the sessions in.
Etiquette in the Group Conversation
Everyone should mute their microphones when they are not talking. Background noise can lead to difficulty hearing others when it is their turn to talk.

Being rude or disrespectful to others will not be tolerated. Behaving in this manner will mean a permanent ban from participating in the sessions.

If you sign up for 3 sessions and fail to show up or inform me that you cannot make it means you will no longer be allowed to sign up to a session ahead of time. You may still join the sessions only at the last minute if there is a slot available.

Long term participants who show up regularly may sign up for multiple sessions ahead of time. New participants may sign up for no more than 2 sessions ahead of time.

Please note that if you are late your spot may be given to someone else who is present and wants to participate unless you inform me ahead of time that you will be late.
Upcoming Sessions
Saturday 16 May 2020 at 8am (Moscow Russia time) (that is Friday 10pm Seattle, WA time) - Topic: Ask Your Own Questions: Come up with one or two questions you want to pose to the group over any subject that interests you.


List of Participants:

1. Yuri
2. Richa
3.
4.
5.
6.
7.
8.
Saturday 23 May 2020 at 8am (Moscow Russia time) (that is Friday 10pm Seattle, WA time) - Topic: Feral Children: Why does this happen? Can feral children be reintegrated into society? How can we protect children from this fate?


List of Participants:

1. Yuri
2. Richa
3.
4.
5.
6.
7.
8.
Saturday 30 May 2020 at 8am (Moscow Russia time) (that is Friday 10pm Seattle, WA time) - Topic: Gypsies/Roma/Tsigani: Why are they hated? Are they misunderstood?
List of Participants:

1. Yuri
2. Richa
3.
4.
5.
6.
7.
8.
Level 1 "Scholar"

Total points: 220