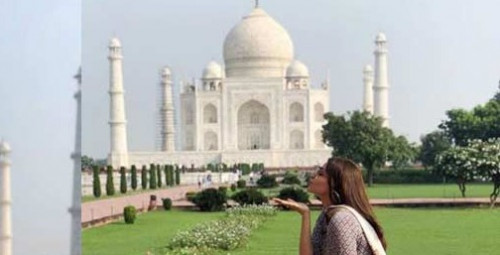 Hello Keenston.
My name is Richa. I am a Physical Therapist by profession and a free bird by nature :)
My hometown is a small city named Jhansi, UP in #India . It is a historic city, situated between the rivers Pahunj and Betwa and is a symbol of bravery, courage and self respect. We are proud of the best-known inhabitant Rani Lakshmi Bai, sometimes described as "India's Joan of Arc", who ruled it in the mid-19th century. Lakshmi Bai, led forces against British in 1857 and sacrificed her life to the cause of Indian Independence in 1858.
I am now settled in Maharashra state in India and have travelled across my country and abroad.I am always keen to learn about different cultures and backgrounds. I strongly beleive that "Humanity" is the best religion one can follow and helping people is the best practice to serve God.
I have served many renowned hospitals and Rehabilitation centers in India and am always ready to increase my knowledge with experience. I have always enjoyed working with challenged kids and bring out the best in them. They have inspired me a lot throughout my proffessional life. If in future, I get enough resources and funds, I would love to start my own Rehab center for these beautiful children where they can learn and live independently.
I currently reside in Pune, a sprawling city in the western Indian state of Maharashtra. It was once the base of the Peshwas (prime ministers) of the Maratha Empire, which lasted from 1674 to 1818. It's known for the grand Aga Khan Palace, built in 1892 and now a memorial to Mahatma Gandhi, whose ashes are preserved in the garden. The 8th-century Pataleshwar Cave Temple is dedicated to the Hindu god Shiva.
The city is considered to be the cultural capital of Maharashtra. It is also known as the "Oxford of the East" due to the presence of several well-known educational institutions. The city has emerged as a major educational hub in recent decades, with nearly half of the total international students in the country studying in Pune. Research institutes of Information technology, education, management and training attract students and professionals from India and overseas
I like to spend my free time with my family. I also like to persue my hobbies which are #music, #art&craft and adventure sports. 
I am happy to be a part of Keenston and looking forward to make many new connections from diverse background all around the World.  :)
I will be sharing some amazing facts and places to visit in India with their historical backgrounds. I hope everyone finds it informative and useful. Feel free to ask questions. I will try to answer them as clearly as possible :) 
GOD BLESS ALL